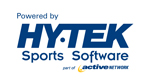 03/12-Results Posted for AD Gold Champs
03/05-Results Posted for AD Silver Champs


EVERYONE, Read This BEFORE Creating Login and doing Registrations

SAVE THE DATE - SWIMPOSIUM, May 6-7, 2023, Shenendehowa Aquatic Center




Teams, please be aware as Short Course 2022-2023 registrations get underway that this is an excellent time to get MAAPP v2 paperwork from all Team Athletes and Parents. All AD Teams are required by USA Swimming and Adirondack Swimming policy to comply with MAAPP v2, and to notify the Safe Sport Chair, Sean Caron, of your compliance for the season. Please click here for more information on the MAAPP v2 process.